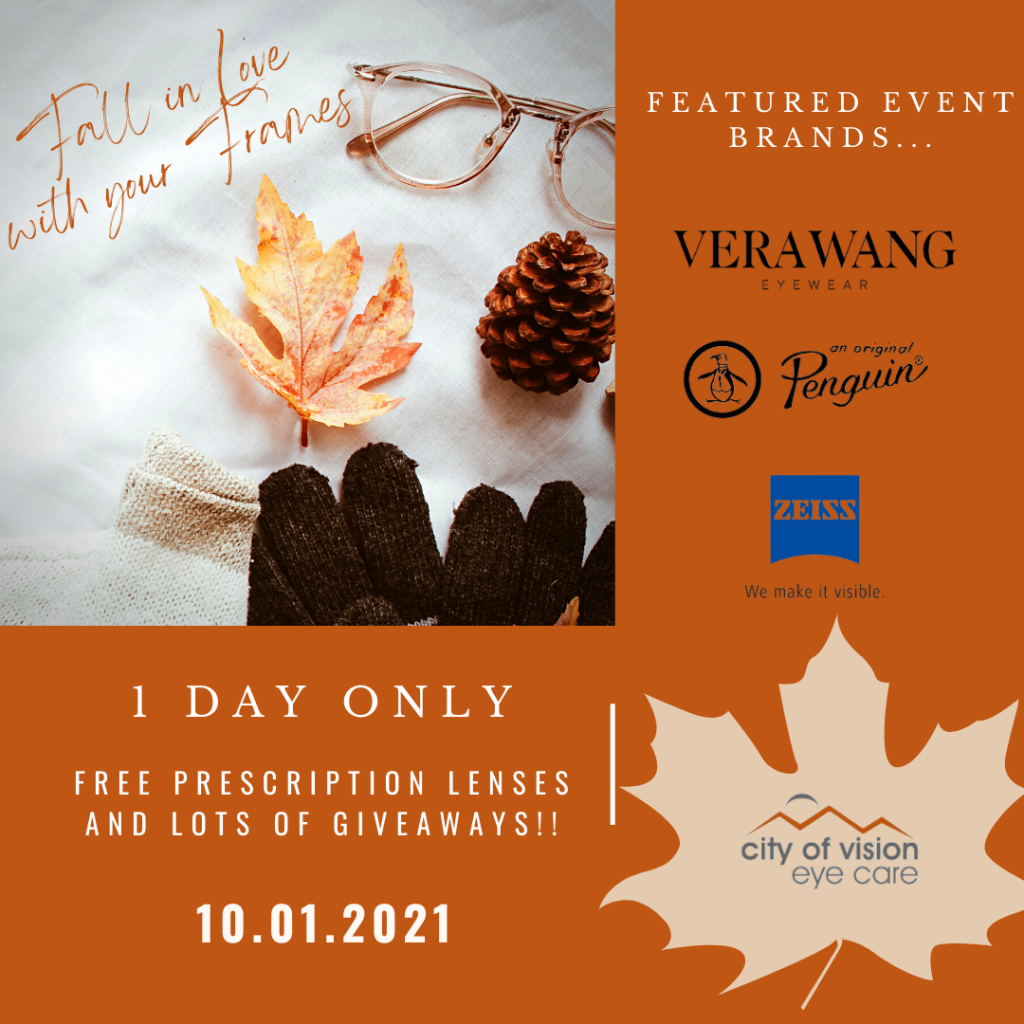 FALL IN LOVE WITH YOUR FRAMES AT OUR 2 YR ANNIVERSARY CELEBRATION🍂🍁Come celebrate our 2 YR Anniversary on 10/1/2021! We are rolling out the red carpet for our patients during this event.
We want to give you a chance to see ALLL the Vera Wang, Zac Posen, Penguin, and Lilly Pulltizer frames all in one place and time. You can shop for the whole family.
NOW… Let us tell you the good news
When you purchase an EXCLUSIVE Kenmark frame you will get a FREE pair of prescription lenses with Anti- Reflective coating! You have the chance to get the top of the line frame partnered with the best quality lenses for you and your family.
📣 GIVEAWAYS, GIVEAWAYS, GIVEAWAYS!! What's a celebration without some fun prizes and gifts?!
You don't want to miss this patient appreciation event where you can get some snacks, drinks, ANNND a chance to win some amazing giveaways!
Our patients that day will get a chance to win
🌟 A Penguin Elite Sunglass Frame for Men
🌟 A Stylish Vera Wang Sunglass for Women
🌟 PLUS… A few folks will get a chance to win FREE PREMIUM LENSES (you can partner this with your favorite frame or a new one you find at the event!
Come Celebrate with the City Of Vision Family! We look forward to seeing you and hop you take advantage of this Major Sales Event!