As a courtesy to our patients, our office will verify your eligibility. If there are any problems with insurance verification, our office will do our best to contact you before your exam.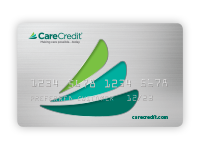 Along with medical and vision insurances, City of Vision accepts CareCredit.  Click here for more information.
Accepted Medical Insurances
WE ARE IN NETWORK FOR MEDICAL CONCERNS SUCH AS:
DIABETES, GLAUCOMA, CATARACTS, FLOATERS, MACULAR DEGENERATION, ITCHY EYES, RED EYES, EYE INJURIES, EYE INFECTIONS AND OTHER EYE RELATED CONCERNS.
NOTE: THESE PLANS DO NOT COVER A SPECTACLE GLASSES PRESCRIPTION OR CONTACT LENS PRESCRIPTION.
BCBS ADVANTAGE HMO
BLUE COMMUNITY HMO NETWORK
BCBS FEP FED-SELECT ALL
BCBS HMO
BCBS MEDICARE HMO
BCBS MEDICAID NETWORK
BCBS HMO MED ADVANTAGE
BCBS NM BLUE PREFERRED
BCBS PAR
BCBS MEDICARE ADVANTAGE NETWORK
BCBS POINT OF SERVICE
CIGNA COMMERCIAL
PRESBYTERIAN COMMERCIAL
PRESBYTERIAN HMO, POS, ASO, PPO
PRESBYTERIAN EMPLOYER DIRECT
PRESBYTERIAN SELECT PROVIDER
PRESBYTERIAN MEDICARE HMO, PPO, POS AND DSNP
PRESBYTERIAN CENTENNIAL CARE
PRESBYTERIAN INDIVIDUAL SELECT
PRESBYTERIAN INDIVIDUAL SELECT SILVER
PRESBYTERIAN STATE OF NM TIER 2
UNITED HEALTHCARE
UNITED HEALTHCARE MEDICARE PLAN
UMR
AARP MEDICARE PLAN
MEDICARE
TRICARE
WESTERN SKY/ENVOLVE
Accepted Vision Insurances
FOR GLASSES PRESCRIPTIONS & CONTACT LENS PRESCRIPTIONS, WE ARE IN NETWORK WITH:
VISION CARE DIRECT
VISION SERVICE PLAN (VSP)
INSURANCE CITY OF VISION DOES NOT TAKE:

CIGNA MEDICARE REPLACEMENT
RAILROAD MEDICARE REPLACEMENT
AETNA
BLUE VIEW
EYEMED VISION PLAN
SUPERIOR VISION PLAN
SPECTERA VISION PLAN
MARCH VISION PLAN
DAVIS VISION PLAN