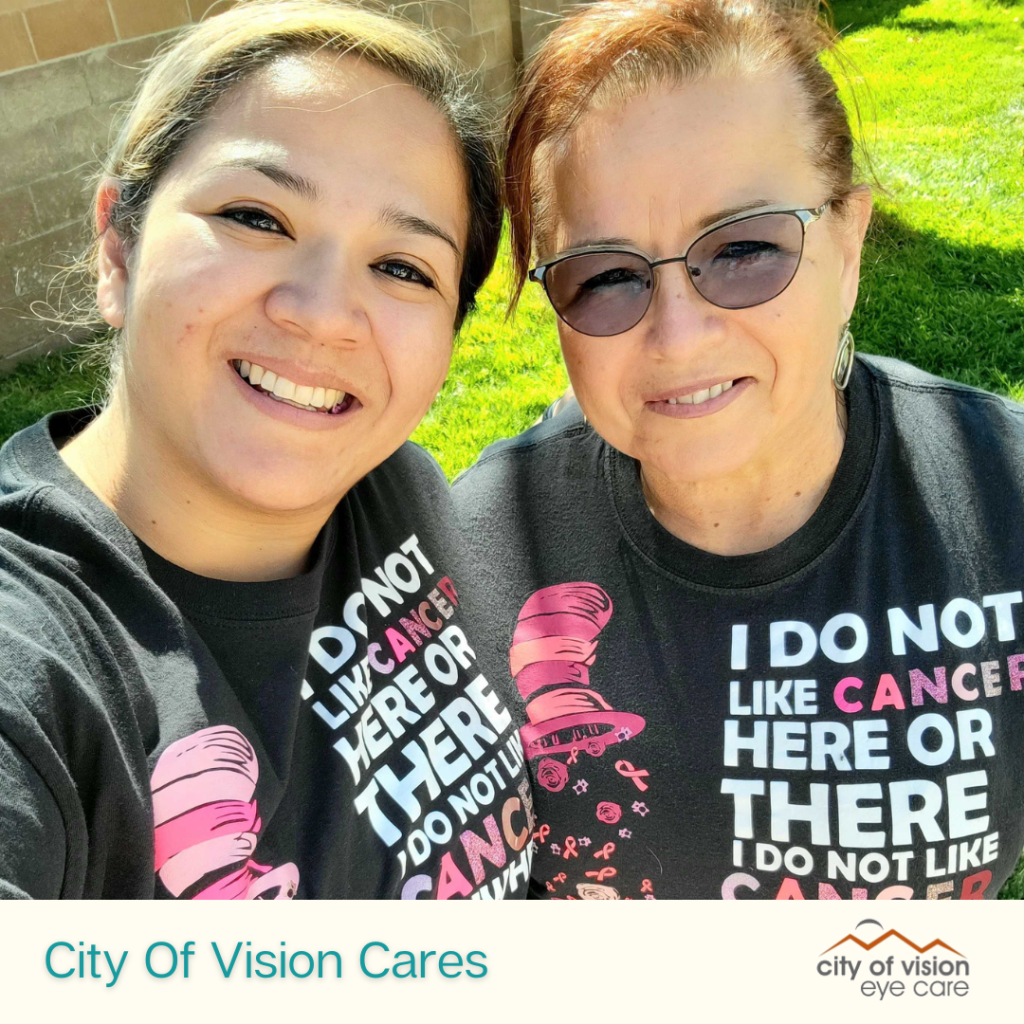 Meet the two behind the City of Vision Cares movement this month! 🤩
Jessica + Carolyn, a mother and daughter team on staff here.
It is with great sadness to disclose that their family has been deeply affected by breast cancer.
Here's what they have to say:
💓 "We have had loved ones be affected like many of you. We are thankful that they had the resources available to them to be able to utilize while traveling for treatments but allowing them to not feel other stress effects."
💓 "Breast cancer has affected too many individuals in our circle of friends and our community. We walk to honor our loved ones near and far to show them that they are not alone. We walk to honor our loved ones that are no longer here. We donate because we want to honor all the individuals that are currently going through their battle and to help ensure that future generations have a fighting chance."
Let's stand with them and give back to others who are also affected by this illness.
Here's how you can help:
✅ Donate to the Making Strides Against Breast Cancer movement – Dr. Ho is matching every dollar donated through 10/29!
✅ Join our team and sign up for the Making Strides walk on 10/29 at Balloon Fiesta Park
✅ Spread the word – if money is too tight, share with others who might be able to contribute!
Donations to this organization will be put towards services and resources like free rides to chemo, free places to stay near hospitals, and a live 24/7 helpline, so that cancer patients and their families will #feelthelove. 💕