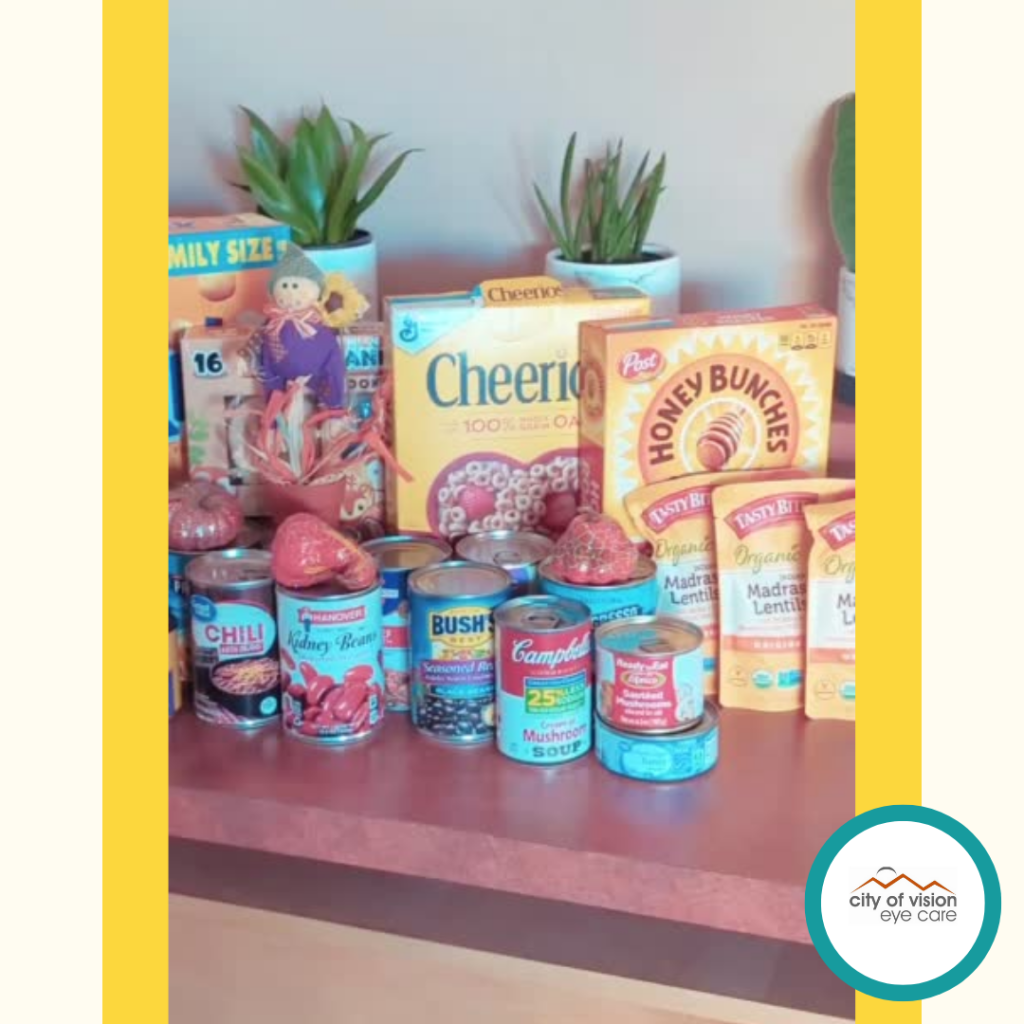 Channeling that weekend energy with excitement & generosity!
We are thrilled to recap on what a great turnout we had for our November City of Vision Cares campaign – we had a multitude of donations at each of our drop off locations!
A big thank you to those who took time out of their day to bring their donations in – we were honored that you helped us partner with Roadrunner Food Bank to #giveback to our community. 🙌
We hope your Thanksgiving weekend is stress-free and filled with joy!
Don't forget to take advantage of our Black Friday specials:
💥 50% off of a frame when you get any Neurolens lenses
💥 Buy one pair of glasses and get HALF OFF on the 2nd, 3rd, AND 4th pairs when purchased that day
Please take a moment to thank the sponsors of the food drive event: