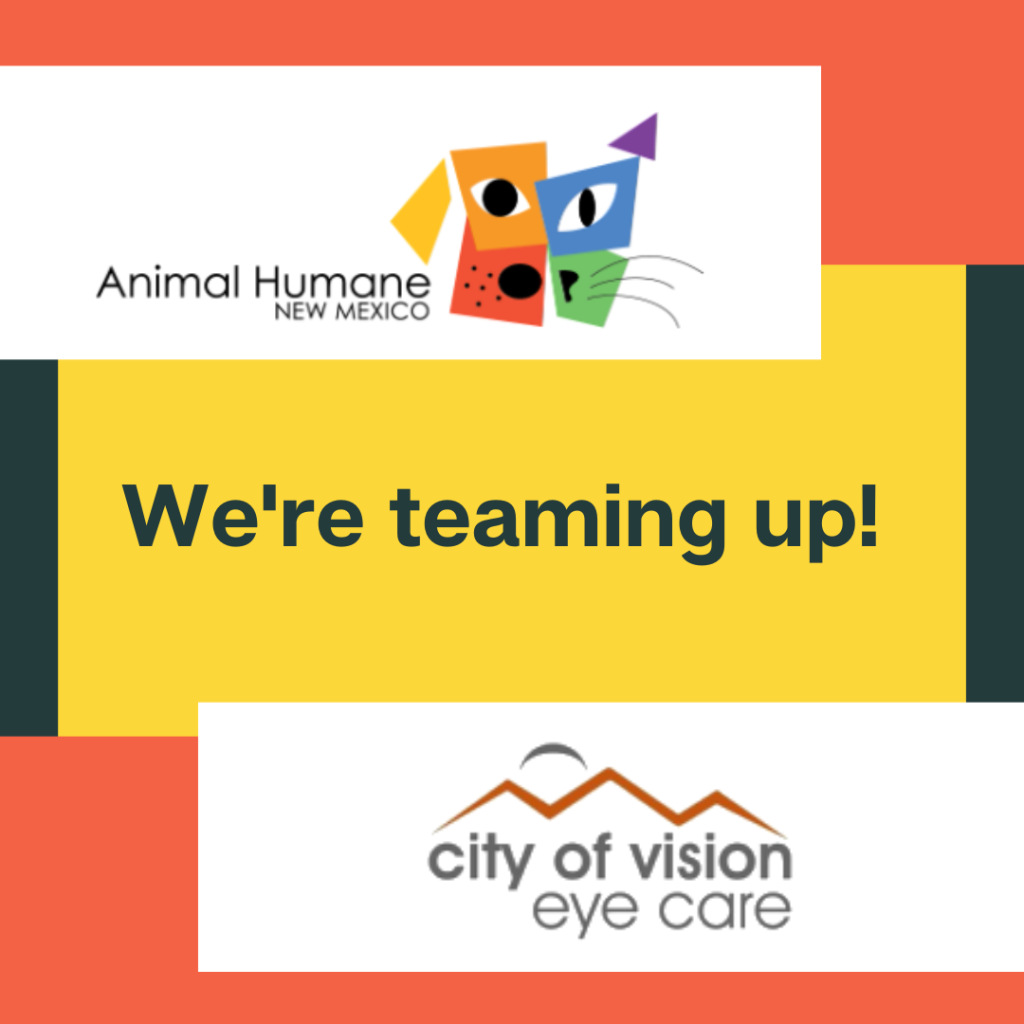 Have you noticed?
The warm weather left faster than a toupee in a hurricane! 🥶🥶
That means….
It's officially cozy season! Or as we like to call it, hoodie, hot cocoa & Hallmark movie season. ☕️
There's a lot to love about this time of year…but as for us, we're living for our next City of Vision Cares campaign!
Especially when we're partnering with Animal Humane New Mexico!
You can help us share the love with our furry friends this month by donating new or lightly used items such as blankets and towels.
PLUS make any Neurolens purchase or purchase more than one pair of glasses to spin our Giving Wheel, where we will purchase an item from their Amazon wishlist!
So come on by!