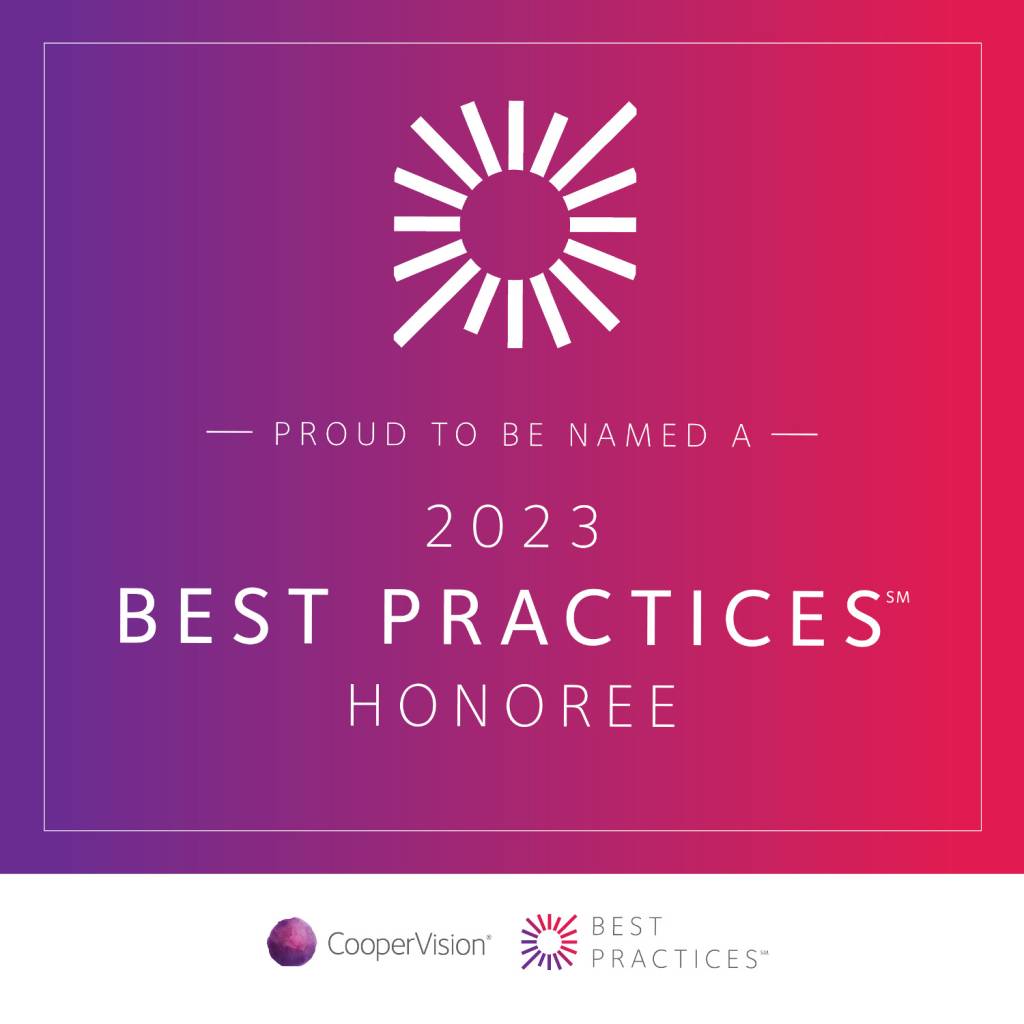 CooperVision's Best Practices℠ Program celebrates eye care professionals that are elevating the industry through their excellence in patient care, business development, and community support.
This prestigious group has demonstrated the highest level of commitment to achieving this excellence and are providing valuable insights to help other practices grow.
CooperVision is proud to honor the City of Vision eye care doctors, opticians and staff as one of the 2023 Best Practices℠ honorees.
Watch the 2023 CooperVision Best Practices Announcement!
For Tracy Ho, OD, practice owner of City of Vision Eye Care, being an optometrist means being a powerhouse of resources for patients.
Dr. Ho has made it a priority to go above and beyond when it comes to patient education to empower them live their lives to the fullest. But it's not only the patients at City of Vision who leave feeling empowered, it's the staff. The practice is committed to giving back to the community through its "City of Vision Cares" campaign, in which the practice regularly donates to a charity of their choice every month.
City of Vision is the only clinic in the state of New Mexico to have both a pediatric optometrist and ocular disease optometrist. Services include—but are not limited to—comprehensive eye care, infant eye exams, vision therapy, myopia management, macular degeneration, and treatment of a variety of rare or uncommon eye diseases.